This is a medical professional who assists the orthodontist with different types of treatment. They are the ones who prepare the patient for the orthodontist, maintain the patient's medical records, and set up the treatment room. Basically being an orthodontist assistant you are the orthodontist's "right-hand man."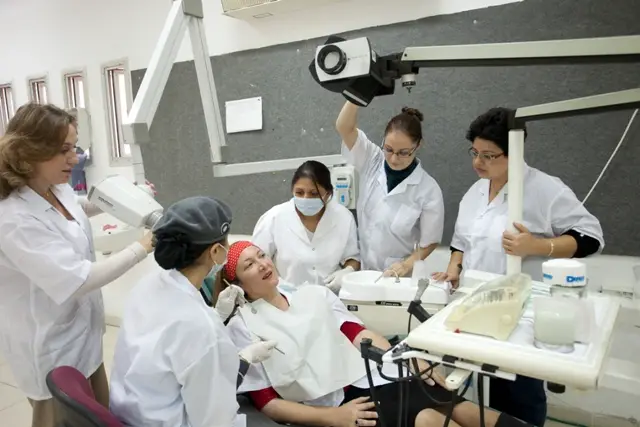 Source: Wikimedia

Job description of an orthodontist assistant
The main job that an orthodontist assistant does is to help the orthodontist and do whatever they need them to do during the various dental procedures. Some of these duties include:
Preparing the patient to see the orthodontist
Preparing the treatment or examination room by making sure that the instruments are disinfected and sterilized along with any surfaces in the room such as the chair the patient sits in,
Throwing away any disposable instruments, gloves, and disposable gowns.
Setting up the instrument trays and preparing the materials that are going to be needed that day.
Assisting the orthodontist during any procedures.
Taking vital signs and recording the information in the patient's medical charts
Helping the orthodontist with a dental emergency
Recording diagnostic and treatment information in the patient's chart
Providing post-op care and ensuring that the patient understands what to do and not do after having the procedure done.
Instructing patients in how to have good oral hygiene
Removing and cleaning appliances
Taking impressions for study casts
Ordering and maintaining all the supplies and materials that the orthodontist will use for their treatments and patient care.